Occupational Therapy, Physical Therapy, & Massage Therapy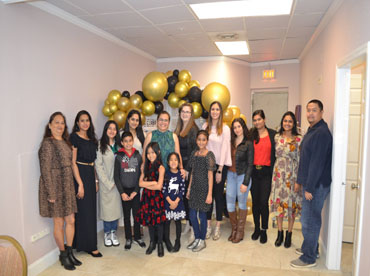 We are a team of hard-working individuals that are always motivated to provide you with the best experience possible. Our focus is on a personalized and customized plan of care to meet your therapeutic needs. We work with your families and loved ones to ensure your success, your child's success, or your family member's success within the clinic, at home, and in everyday living.
Our therapy team is dedicated and passionate about what we do. Our number one concern is your wellbeing, and we are known for treating others as they are our own family. We aim to create and foster the best environment possible to meet our patient's needs. Our space across two current locations is equipped with multiple rooms as well as therapeutic equipment suitable for all age groups.
With six years at our Hicksville location, we successfully expanded the Fit to Function Therapy clinic in September 2020 and added our Babylon location as of 2022. We pride ourselves on treating our clients like they are family members – with compassion, patience, and the best service our team of occupational and physical therapists has to offer. We serve all populations, young and old. Ranging from no-fault cases to pediatric and hand therapy clients, among others, we are sure to accommodate your needs. Our recent expansion includes a sensory gym to help children with sensory processing and independence. We carry specialized equipment such as cervical traction and fluidotherapy machines to support your experience. At Fit to Function Therapy, we strive to provide you with the help you need to promote independence, wellbeing, and, most importantly, health and healing.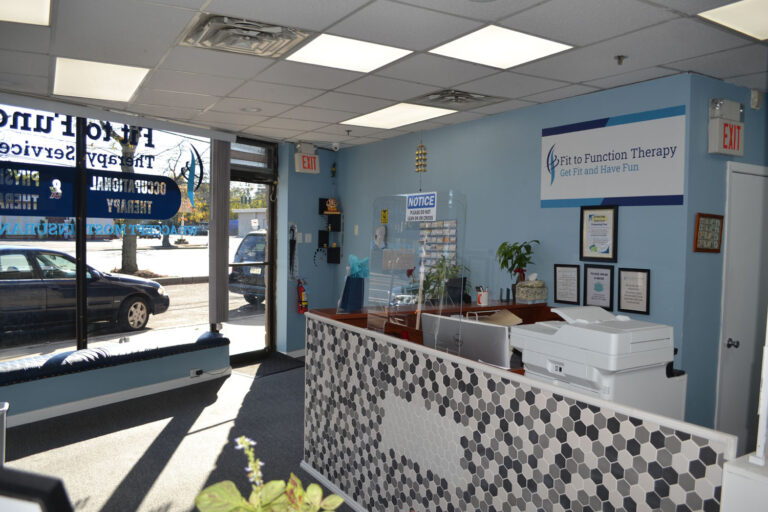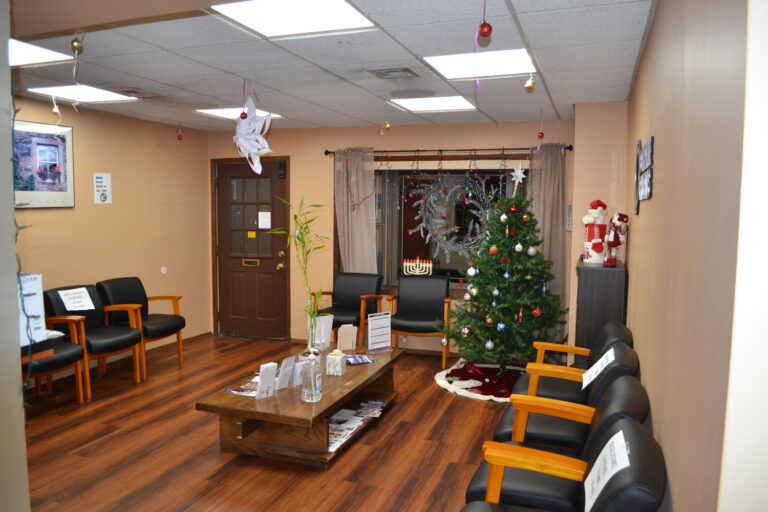 The Quality You Expect, The Service You Deserve
ahmad wahidi
November 22, 2022
Fit to Function has been the best physical therapy place I've attended. They have exceptional and competent therapists. Sangeeta Ji sure knows how to hire the best in the game.
David Rodriguez
November 22, 2022
I love all the exercise that they give me for my injuries and at home exercise so i can get better, they give the best massage and ice packs ever
Norrisca Creado
September 14, 2022
My Experience at the Physical Therapy is great the Staff and the Therapists are awesome They are very detailed with helping me with my discomfort I would most definitely recommend this place to anyone
Fatima Ali
April 11, 2022
The staff are all very friendly and helpful and helped me feel so much better.
Joshua Jamison
January 19, 2022
Lovely staff! Enjoyed coming here and will definitely return here if need be!
Kayla Dima
November 1, 2021
Hera and Sangeeta are amazing! The entire staff makes you feel right at home. At fit to function you become apart of a family. Thank you for all your help ❤️
Andrew Fernandez
October 7, 2021
Very professional and knowledgeable staff. Nothing short of kind and effective.
G. Wade Haidery
September 27, 2021
Excellent service and staff. The results are priceless. I highly recommend this place .
Sahil Chandok
September 3, 2021
this place is really the best. i was in really bad shape and within a week i was up and walking. the staff is so incredible and kind. recommend this place for everyone.